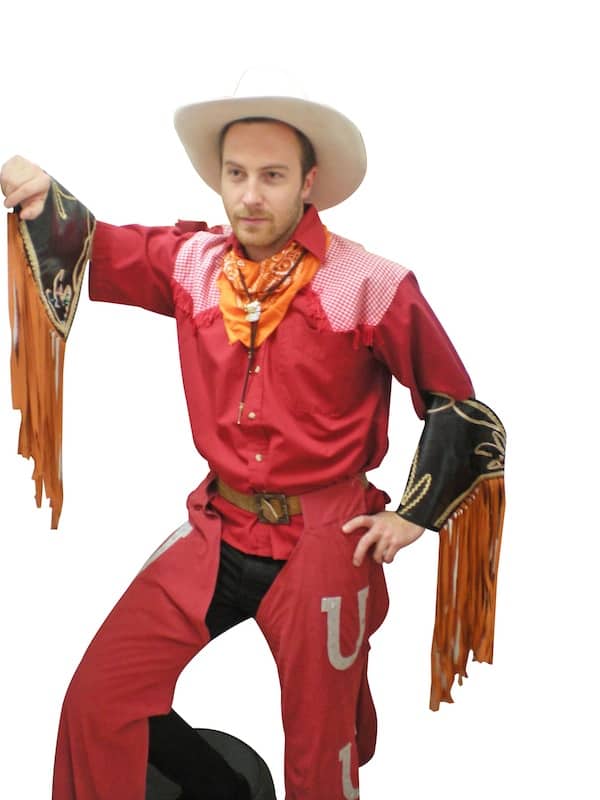 Rodeo Cowboy Adult Costume
Lasso me some of that.
Grab your partner and dose doe while you round up the herd in this All Red Rodeo Cowboy Costume. Red Chaps, Red and Chequered Country shirt with fringing. Coupled with wrist cuff with oversized fringing, organge bandanna, white gallon cowboy hat and some serious attitude.
Gender: Male
Categories: Historical, Wild West